Dear webmasters and affiliates of
MoneyCult.com
!
At this joyous time of year, we pause to say a big Thank You for your work that helped our sites prosper and bring good profits both to you and us! We are looking forward to do more wonderful business together in the coming year 2018, and we promise to give you the best possible support, and provide you with the juicy promo tools that will truly simplify the money-making process for you.
As we journey into the New Year, here's wishing you new possibilities, new achievements and the best of everything you have ever dreamt of!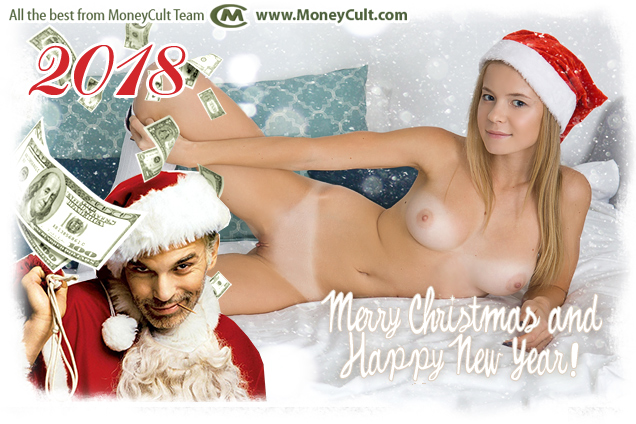 Merry Christmas and Happy New Year!
MoneyCult.com
team.