Dear affiliates and webmasters of
MoneyCult.com
!
Our relationship with you is one of those treasures that we value most of all, and we would like to express our heartfelt gratitude for your engagement in our project and setting the stage for its sustainable growth and prosperity during the expiring year 2019 and later on.
As the New Year 2020 approaches, we hope you will start a new journey to success together with us, and we wish you confidence and courage to accept new challenges and work further towards your goals! We wish you a joyous Holiday Season, full of merriment and smiles, and are looking forward to seeing you again after the Holidays, surely with new hot free content and helpful promo tools that will simplify your money-making endeavors from the very beginning of 2020!
Happy and Prosperous New Year to all of you!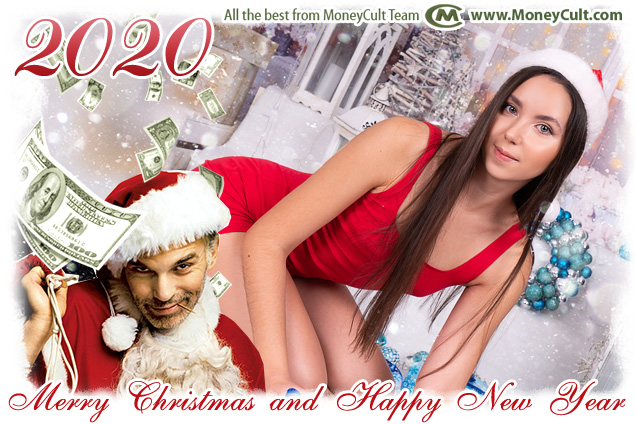 Yours sincerely,
MoneyCult.com
Team